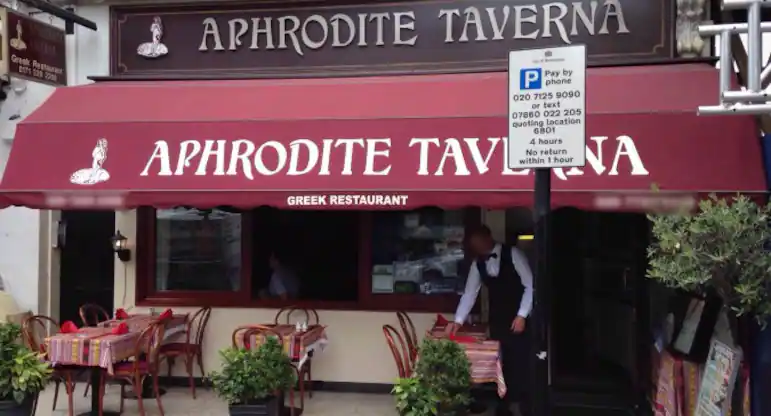 Following on from the list of potential options to mark the 10th anniversary of Paddy's death, we are starting to see some ideas come to fruition as people have taken up the mantle and got on with things.
Dr Chris Joyce has arranged the first definite event, a dinner planned for 24th June at the Aphrodite Taverna, 15 Hereford Road, London, W2 4AB. Artemis Cooper will attend. The format is likely to be drinks followed by cold mezze, then hot mezze; plenty of wine and Retsina.  Some toasts, short speeches, short readings.  Chris regrets, no dancing on the tables.
Drinks probably from 1830. Maybe limited to 24 people so it will be first come, first served, and a deposit will be required at some point. Probably cost around £25 per head plus drinks.
To reserve your place, please contact Chris Joyce via chrisjoyce14 [at] outlook.com. Thanks to Chris for making all this possible!